---
8-Port 10GbE Web Smart Switch
Eight 10 Gigabit Ethernet ports
Auto fault-detection on over/under current & voltage
Access Control List (ACL) support
Switch capacity:160Gbps & Forwarding rate:119Mpps
Supports IEEE802.1p QoS with 8 priority queues
IEEE 802.1Q-based VLAN for network segmentation to improve performance and security
Supports IPv4/IPv6 network operation
IGMP Snooping V1 / V2 support
16K MAC address table and jumbo frame support up to 9KB
1U rack-mount/desktop steel case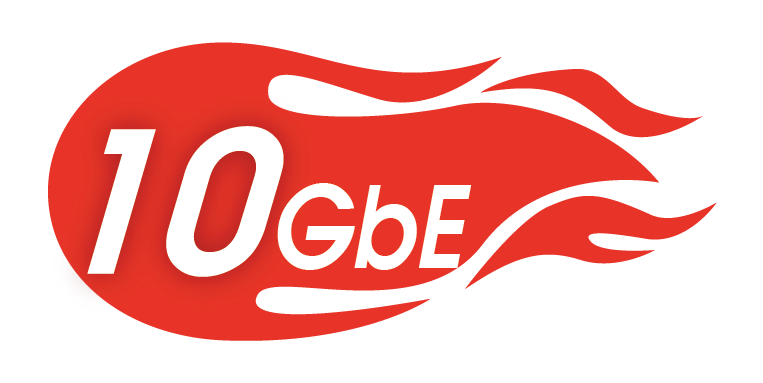 The Edimax Pro GS-5008 is a web-smart switch with8-port 10GbE. High-speed 10GbE networks are no longer a platform that only large enterprises can afford. The increasing adoption of 10GbE NIC adapters by server and storage vendors is opening up the opportunity for 10GbE connectivity deployment for customers of all sizes – and the XGS-5008 features standard 1U rack-mount brackets for integration with the most widely-used mounting systems on the market. The XGS-5008 is a superb choice to boost yournetwork environment's performance and efficiency.

Smart Tools for Improved Network Efficiency
The XGS-5008 features smart network monitoring toolsthat allow for improved network efficiency. Security and management features include bandwidth control and VLAN (IEEE802.1Q VLAN tagging and port-based VLAN). Using its web-based interface, administrators can set up VLANs to segregate traffic and configure link aggregation settings tocreate fat traffic pipelines. Additionally, these features offer extra protection on the network edge and the password-protected configuration interface can be accessed remotely.

Leverage Existing Infrastructure
A simpler and cost effective upgrade path to 10-Gigabit Ethernet thanks to backwards compatibility with Fast Ethernet and Gigabit networks using existing Cat 5e. Simply upgrade to Cat 6a and-above cabling to leverage 10GbEconnectivity, with Cat 6 twisted pair networks also able to benefit from and leverage 10GbE Copper over shorter distances of up to 37M (with AXTLK) or 55M (without AXTLK). With an existing network infrastructure running Cat 6a or Cat 7 cabling, customers can benefit from higher-grade copper wiring than Cat 5e – supporting higher bandwidth requirements for 10GbE Copper up to 100m using RJ45 connectors.

Extend Support for Converged Environments
Increasing demand for bandwidth that supports intensive applications, with growing data consumption and widespread server/storage visualization adoption, is drivingnetwork bottlenecks upwards so much that 10 Gigabit solutions are more critical than ever before. The rise in video and mobile data alone is straining Gigabit networks asmore devices, users and content demand bandwidth. Over 90 percent of servers are now shipping with 10GbE port options,with data usage growing almost double every two years. 10GbEdelivers an affordable price point for SMBs and larger enterprises with constantly evolving networking demands. Servers, workstations, storage and switching can now leverage the potential of 10GbE easier than ever before.